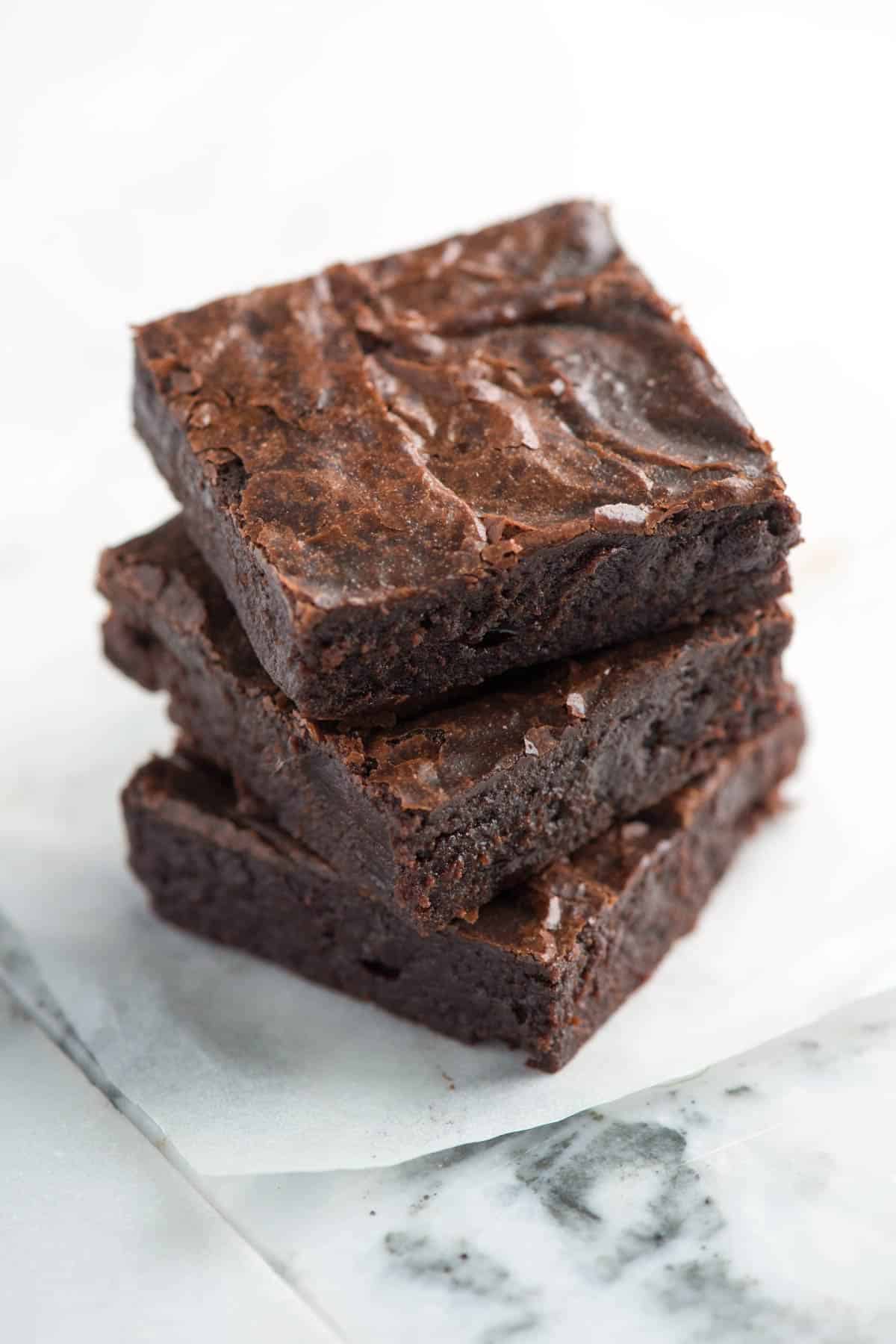 How do you make chocolate brownies from scratch?
These fudgy brownies are easy to make.
In a saucepan over low heat, melt the butter, then add the sugar and stir to combine. Heat just until the mixture is hot, but don't let it bubble. Watch for it to start looking shiny as you stir it.


Using a hand mixer, mix the eggs until they are frothy and well blended. This is what helps get that tissue paper top that everyone loves on brownies.


Mix in the cocoa, salt, baking powder, and vanilla and mix until smooth.


Add the sugar/butter mixture into the egg mixture and mix it well.


Now it's time to add in the flour and chocolate chips! We like to use mini chocolate chips and add them while the batter is warm. The chocolate will melt in a little which is what makes the brownies so fudgy.


Mix again, just until well blended and the flour is mixed in.


Put the batter in a lightly greased 9 x 13 pan. Bake at 350 for about 30 minutes. If you test it with a toothpick, remember that there are chocolate chips in there. If it looks done around the edges and slightly puffed up in the middle, take it out.