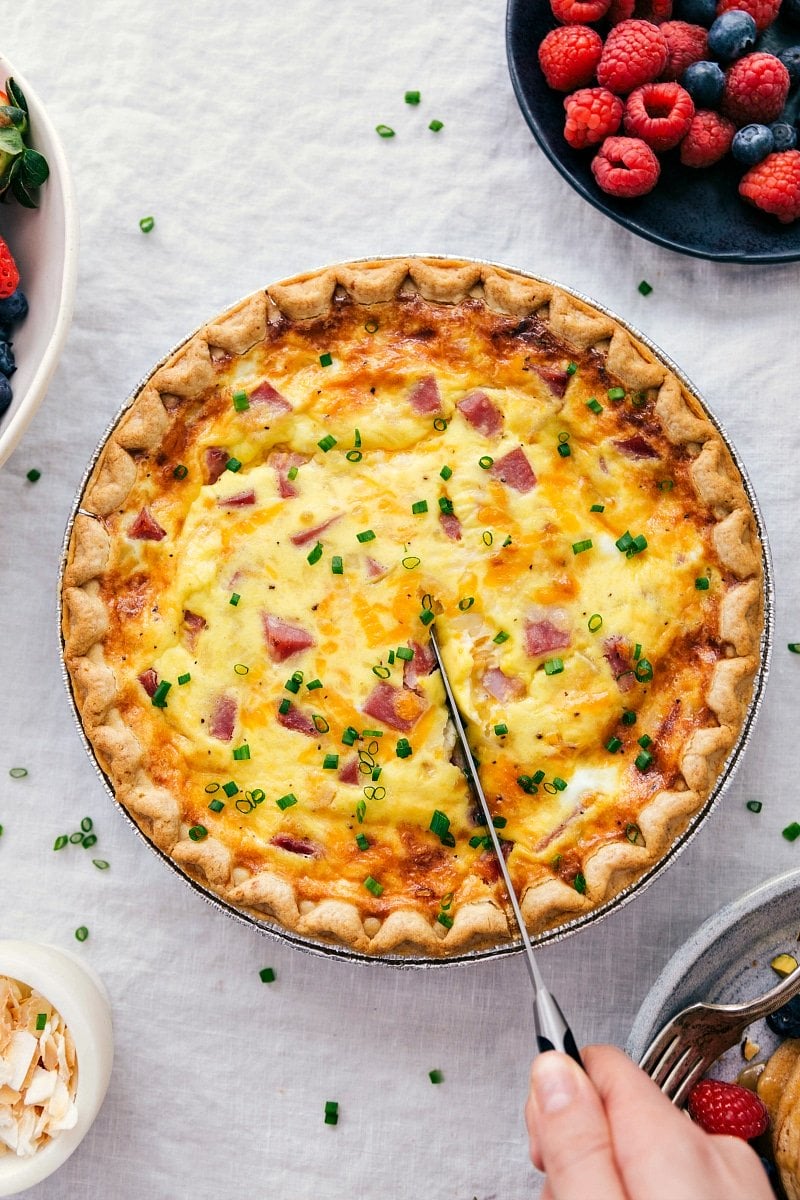 Ingredients
1 package (14.1 ounces) refrigerated pie crust


2 cups diced fully cooked ham


2 cups shredded sharp cheddar cheese


2 teaspoons dried minced onion


4 large eggs


2 cups half-and-half cream


1/2 teaspoon salt


1/4 teaspoon pepper
Directions
Preheat oven to 400°. Unroll pie crusts into two 9-in. pie plates; flute edges. Line unpricked pie crusts with a double thickness of heavy-duty foil. Fill with pie weights, dried beans or uncooked rice. Bake until light golden brown, 10-12 minutes. Remove foil and weights; bake until bottom is golden brown, 3-5 minutes longer or Cool on wire racks.


Divide ham, cheese and onion between shells. In a large bowl, whisk eggs, cream, salt and pepper until blended. Pour into crusts. Cover edges loosely with foil. Bake until a knife inserted in the center comes out clean, 35-40 minutes. Let stand 5-10 minutes before cutting.
Freeze option: Cover and freeze unbaked quiche. To use, remove from freezer 30 minutes before baking (do not thaw). Preheat oven to 350°. Place quiche on a baking sheet; cover edge loosely with foil. Bake as directed, increasing time as necessary for a knife inserted in the center to come out clean.